Messless charger is easy way to charge multiple devices
If you've been looking for a new charger for all your portable devices but haven't found one that accommodates your needs just yet, you're in luck with the Messless Charger. Designed by Italdesign Giugiaro, this charger offers up multiple connections in a seamless package.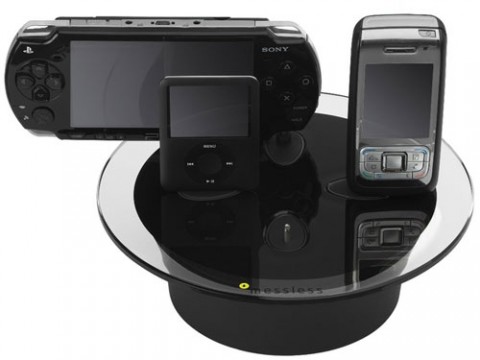 The new charger lets you charge many devices all at once. But what makes this gizmo cool is that it's really just a huge dock. You can position up to four devices on the charger at once, which means you don't need wires for each gadget.
That's what makes this charger "messless." It's simple and offers a clean look to a not-so exciting function. It comes with numerous adapters including iPod/iPhone, Nokia handset ports, Sony Ericsson and mini USB. You can get the Messless Charger in the UK now for the equivalent of $113.